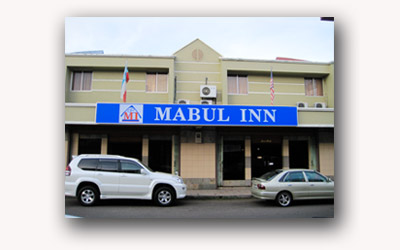 Welcome to Mabul Inn, Semporna
At Mabul Inn, you can be sure that you will be well taken cared of while you are visiting the town of Semporna here in Sabah. With 14 rooms, we are located strategically within walking distance to the seafront, banks, supermarkets and the bus stations right in town.
Our rooms are comfortable, clean, cozy and most importantly - affordable even for budget travellers. For our guests that need internet access, we also offer the convenience of our free wifi facility.
Semporna is the gateway for tourists, before proceeding offshore by boats, to some of the world's finest diving sites including the world-known Sipadan island, Mabul and Kapalai.
Mabul Inn was previously Lee's Resthouse & Cafe.